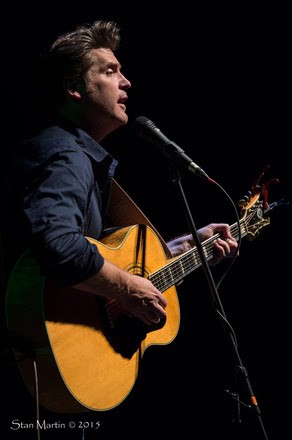 Hi folks,
Well, it's another year. Hard to believe it, but it's true. We were all just sitting here minding our own business and we got a year older.
I had a friend once tell me that he moved around too fast, stayed on the go so much, that time couldn't keep up with him. He looked younger than his years, so I wondered if maybe that was true, that we could outrun Time. I tried it for a while. Didn't work.
You can play hide and seek with Time, but that sucker always finds you mere seconds after you've hid in the pantry with the dog food, behind the wastebasket. Sneaky guy comes up around the corner and taps you on the shoulder. You're it.
I'm it? For what? What am I "it" for? What is "it" anyway?
Being "it" when tapped on the shoulder by Time, means "growing up." I was never afraid of growing up. Like most kids, I saw it as being able to stay up as late as I wanted, being able to eat whatever I wanted, whenever I wanted. Then I grew up, and while I was in charge of my own menu and sleep schedule, the rest of this stuff was total bull crap!
Taxes? Insurance? Utility bills? Rent payments? Seriously?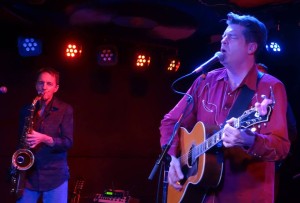 I started to second-guess my desire to grow up. What was I thinking? But, as we have all come to realize, by the time you realize, it's way too late.
So, I paid my taxes, paid my bills, established credit, bought homes, bought cars, supported local, modest economies, and kept food on the table and shoes on the feet of 7 people for a long, long time. It felt good, to be honest, this grown-up thing. Most of the time, anyway. And I settled into it like my father, and his father before him.
"You're it."
I am it, there is no doubt about it.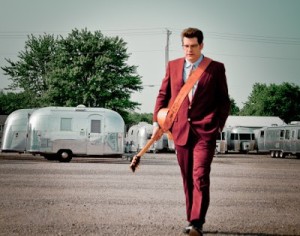 "It" is starting to mean "old," now that I look around, and Time is relentlessly pushing me forward as I shuffle my feet, looking behind me like a shopper at the grocery store who forgot to get coffee before getting in line. There it was, right there on my list, and I overlooked it. How did I forget coffee? What is happening to me? And I'm next up. I can see the coffee over there in aisle 7, but I can't get out of line now. There are too many people behind me, and I'll lose my place.
I'll lose my place. Now, there's a loaded statement. We think Time gives us a "place," but there is no place to lose. All Time does is count. And nag. If we listen to him.
While we busily go about the minutiae of life, Time – grumpy stickler of an account manager that he is – doesn't give us one thought. He doesn't care if we give him any attention or not. Time is oblivious of us. He's in the back corner office on that noisy calculator with the lever that he pushes down every second of every day. Time is eating a chicken salad sandwich, with crumbs of white bread at the corner of his mouth. He's oblivious to that too. Efficiency is everything to Time. The crumbs will take care of themselves.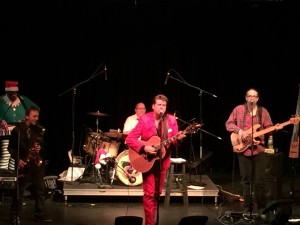 Which is where I am now, letting the crumbs take care of themselves. I'm in my early 50's, and something clicked when I crossed over to this most intriguing of decades. I simply don't care so much what people think. I spend less time worrying about saying or doing the wrong thing. I've had so much practice at making mistakes, I kinda know where the land mines are now, and I roll with it. This is not to say I won't make any more mistakes. I'm probably making more. But I'm just not whipping myself over them like I was trained to do in the past.
And it's 2016. When I was a boy, I don't recall even thinking about 2016. That was the stuff of comic books and sci fi novels. But here it is anyway, without my thinking about it. And 2017 will do the same, with or without me. I'm hoping it's with me.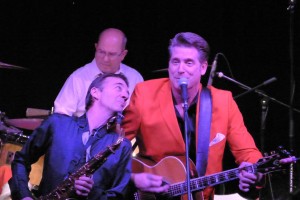 There is a lot of ground to cover this year. I have a lot of new things in my life to be thankful for, a lot of good changes at home and in my career, and I'll share them with you as things develop.
I hope you are all happy and healthy as you read this. And I look forward to the time we can talk again face-to-face. Until then, take care of each other. Hugs.
– Antsy McClain, January 20, 2016, 12:02 PM
UPCOMING SHOWS IN FEBRUARY (SO FAR)
WED Feb 10

: T
he Mystic Theatre, Petaluma, CA. Details & Tickets
HERE. 
FRI Feb 12

:
Piper's Opera House, Virginia City, NV. Details & Tickets
HERE. 
SAT Feb 27

:
Saint Xavier High School Performing Arts Center, Cincinnati, OH. Details & Tickets
HERE. 
SOMEWHERE PAST THESE GRAVEL ROADS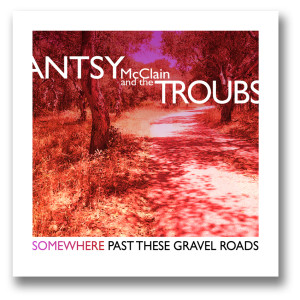 Our latest album, Somewhere Past These Gravel Roads, is doing really well, and is receiving wonderful reviews from friends old and new. We'd love for you to hear and let us know what you think. Click HERE to order your digital copy or get a CD sent to you in a matter of days.
WOODFLOCK 2016
We have our annual Woodflock registration in full swing. We hope you can plan to join us Memorial Day weekend for this fun event!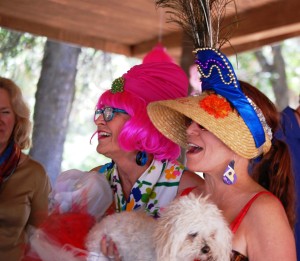 Woodflock is the best event we do all year. It's a gathering of Flamingoheads from all over the United States on Memorial Day weekend. We laugh, we catch up, we play music, we meditate, we do yoga, we eat good food prepared by Sue Butler, we drink, we share. It's nice. It's a camping event, but there are also hotels just down the road, 5 minutes away. Many choose this option. You do not have to be a camping enthusiast to enjoy Woodflock. There is something for everyone. Go HERE for more details.