After a fabulous five days in California hanging with my "family" at Woodflock, I had little time to rest.  I was purt near worn ragged from all of the fun and events at this "Flamingohead Family Retreat" and truly wasn't ready to book on out of that four day camping extravaganza and head across the US and on to England.
Thanks to all my Woodflockers for a GREAT weekend. Love and hugs to you all.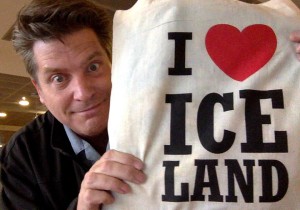 Delayed flights and post holiday travel can test the resolve of one who has promised to "Enjoy the Ride." After a day of delays flying from California to New Jersey, I finally buckled in on my flight to Iceland, where I would change planes to London. I was finally able to relax!
When I finally got to Iceland….it was just a layover, but what I saw of the airport was very nice.  At least I was able to land a t-shirt out of the visit!!
With legs stretched, it was back on the plane and on to London. I arrived tired and headed to the hotel.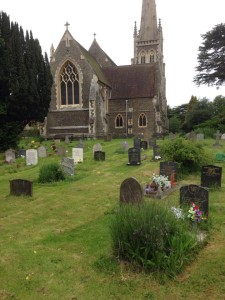 While in London, I watched my first episode of Nashville – HA! It's big in England. And I found out it's just 'The Young and The Restless' with guitars. After a night of off-and-on sleep trying to acclimate myself to life on another continent, I can attest that British television is every bit as bad as anything we have going on in the U.S. HA! However, there's a show over here called 'Gogglebox' where cameras are set up in living rooms to catch the reactions of viewers as they watch various Reality TV shows, and it's actually pretty hilarious. This will be the next phase of television: We watch others watching TV. The phase after that: We watch people watching people watching TV, and on it goes. Anyway…I needed to then head outside to soak up the sunshine and some of the beautiful old scenes of jolly old England, like the old church in Wokingham.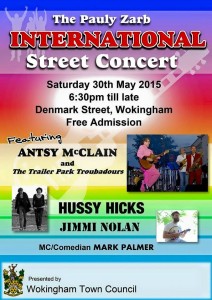 My good friend Pauly Zarb, who arranged the street concert in Wokingham for the second straight year (very much like the street concerts he arranged in Bardstown, Kentucky with his brother Matt for a number of years), pulled together an amazing group of musicians to play with the band.  My Nashville drummer, Chris "Spoonz" Long, flew out a few days earlier and did some gigs with Pauly.
After I had rested up we got together with these fine musicians…Stuart Long on guitar, Rob Reeve assisting on percussion, amazing saxophonist Erly Thornton, Spoonz on drums and Paolo Minervini on bass…we got together and rehearsed.
These guys were hot.  Following is a video by guitarist Stuart Long of a piece of our rehearsal.  Taken from a GoPro attached to his guitar, it is a great view of our rockin' rehearsal/show at Jagz Jazz Club.  Thanks to Stuart for this video.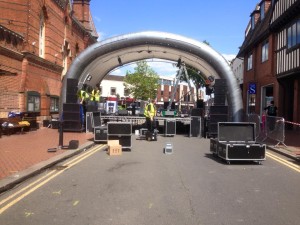 The day for the Wokingham show was finally arrived.  The stage was getting set up and equipment was brought in.
An event like this takes a ton of planning, coordination and logistics.  Words alone cannot express the happy, peaceful place was in. I can only say "thank you" Pauly, for making this possible, and inviting me across the pond to be part of your party.' It's a way cool world.
By evening we were ready to put on a show.  After Hussy Hicks and Jimmi Nolan did their parts to open, we were primed and ready to kick into high gear and give the crowd a fun time.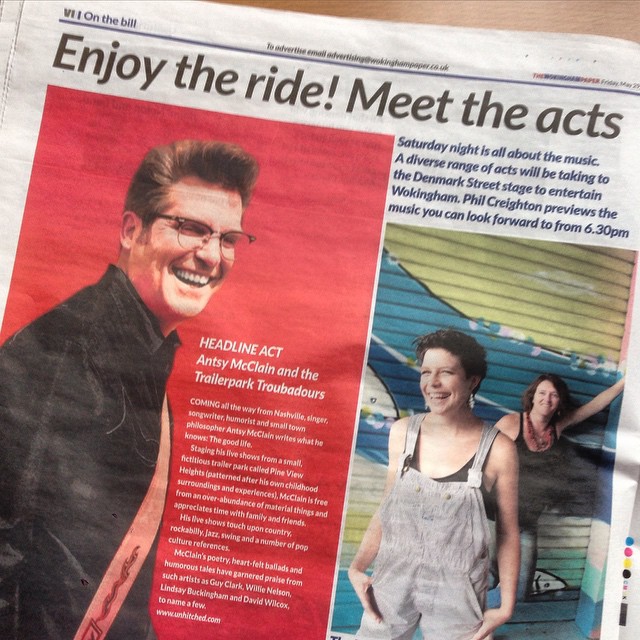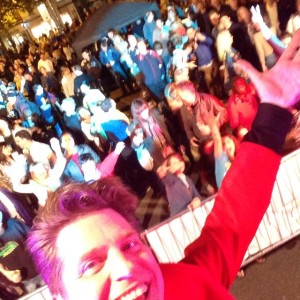 By evening time the crowd was ready.  The band was tight and we had a fabulous time.
There were hundreds of people lining the street in Wokingham, many of them dancing to the tunes.  I must admit that it was easily one of the top five shows I've ever been involved in. This band — O. M. G.!!
Following are a couple of quick video clips from the show and a couple of photos.
Friends, if this ain't the Big Time, What Is?
Enjoy!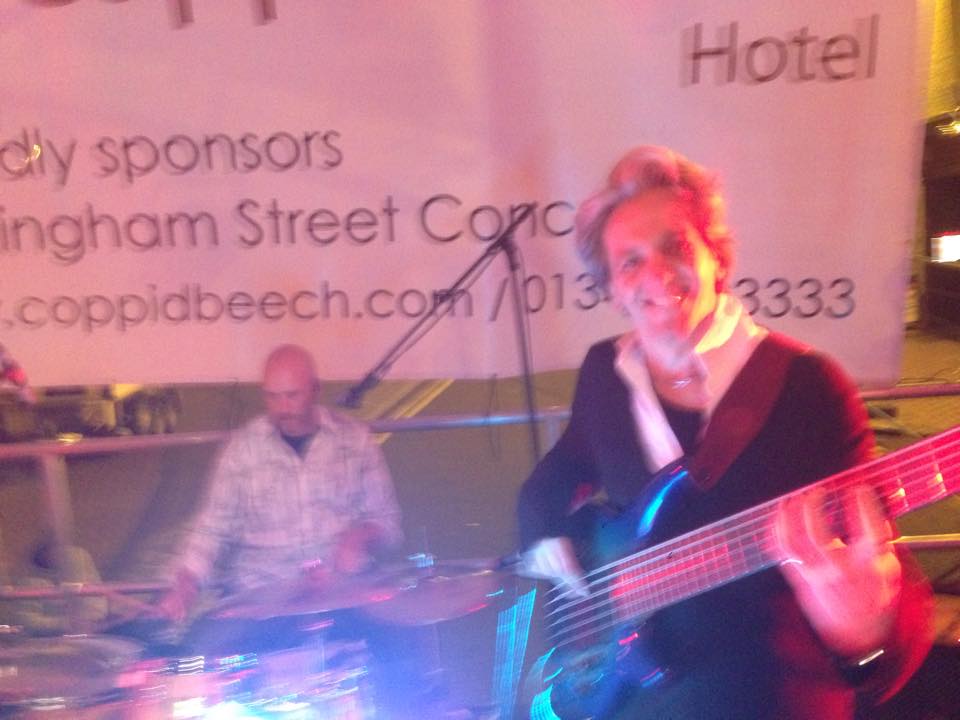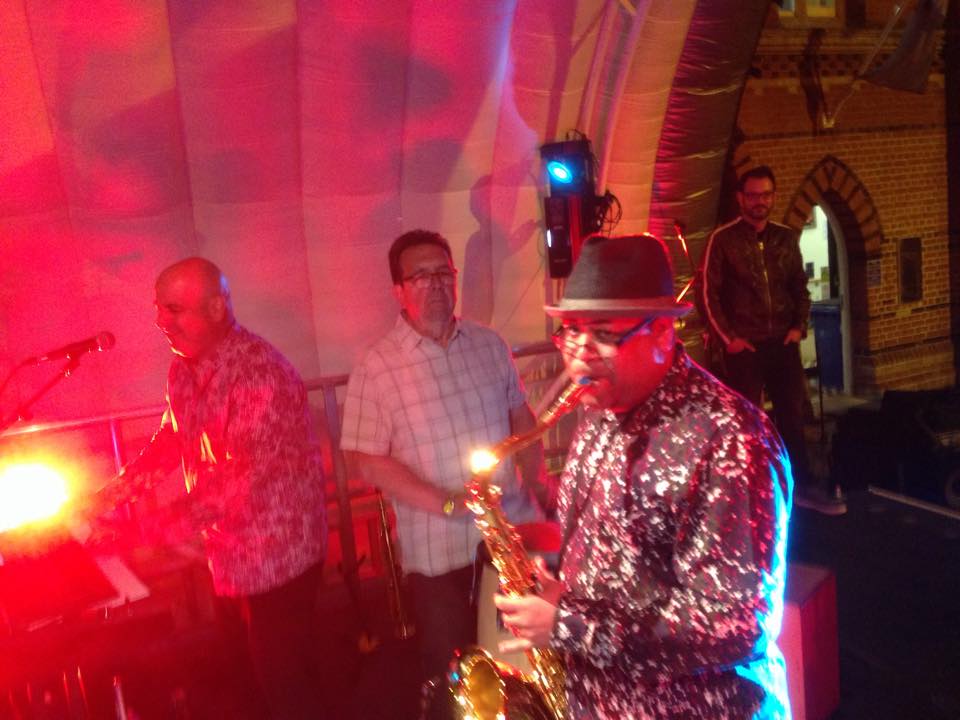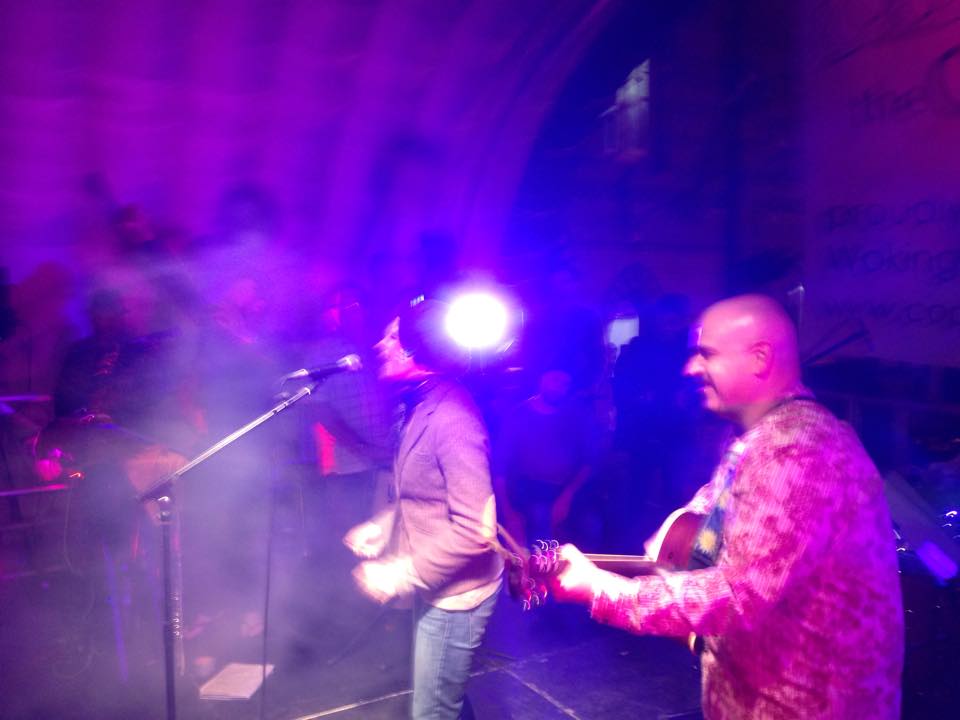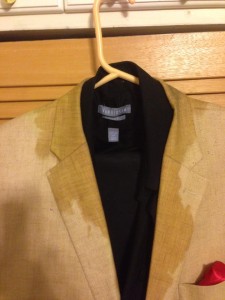 As with all things…this good…no, this GREAT thing had to come to an end.
It was a wild and fun night…lots of sweat from dancing on the stage with some wonderful musicians…all of whom I felt honored and grateful to share the stage with.
Leaving was bittersweet, but I can now look forward to the next trip to hang with these great folks.