Photos in above video provided by Alex Neely and Jerel Merical.
Our NEXT Field Trip is January 18 – 20, 2018.
Just $459/person. Here's what you get:
Your weekend includes 1) an off-the-beaten-path tour of Music City, 2) live entertainment by some of Nashville's most talented songwriters and musicians, 3) home-cooked meals every night, fruit, danish and coffee in the mornings, 4) jam sessions and feedback on your own music and 5) a day in a Nashville studio singing on one of Antsy's recordings for an upcoming album.
BONUS: Come out a day early and be Antsy's guest (with your first round on him)
at a Trailer Park Troubadours concert in Nashville, THURS, JAN 17! (Location TBA)
SCROLL DOWN FOR MORE
Travel and hotel not included.
But we can recommend hotel options for you that are close by and reasonable. The Field Trips start at 5 PM on Friday and our last event goes late Sunday night, so make your travel plans accordingly.
And if you come early or stay later, we can give you more self-guided sight seeing options to make your visit that much better.
Friday night we just hang out, get to know each other, I'll play some new stuff I've been working on, and we'll pass the guitar around and see where it takes us. Saturday and Sunday nights are house concerts with great Nashville musicians and songwriters. Each concert features a Q&A session as well.
You don't have to be "musical" to enjoy this weekend. We have a wide mix of people at each Field Trip, from professionals who want to be better writers, to weekend pickers, to folks who just enjoy live music and want to see Nashville in a way they'd never be able to by getting off the beaten paths the tourists walk.
Everyone is invited to participate if you have music to share, but some choose to recite a favorite poem or lay low and just listen. It's all good, and our hope is that whoever you are, whatever you do in life, you'll be inspired to do it better after hanging out with our amazing friends.
Just think of it as a weekend at a friend's house eating great food, and all these amazing musicians keep dropping by. It's pretty cool.
Our NEXT Field Trip is September 7 – 9, 2018.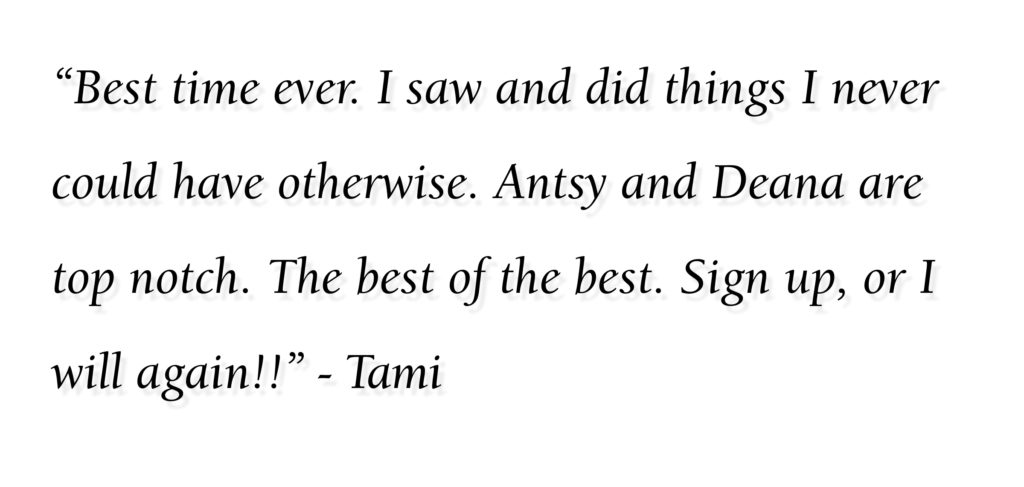 Sample menus:

Home-cooked fajita bar with grilled chicken and vegetables, salsa and a mix of cheeses. Hummus and raw vegetable tray also provided.
Baked pasta with home-made meat sauce, roasted vegetables,

garlic bread and tossed salad.
Pan-grilled steak, smashed potatoes with garlic and basil,

stir fried string beans, homestyle rolls with butter, tossed salad and an ice cream bar for dessert.
Menus are subject to change, but this gives you an idea of what we'll be cooking up.
Once in a while, we even get some catered local flavor, such as Tennessee BBQ. We'll keep you posted.
We do our best to accommodate everyone, but if you have special dietary needs beyond what's on the menu, please bring

pre-prepared

food items for yourself.