Scroll down for new video and FREE SONG

JOIN US at WOODFLOCK
MEMORIAL DAY WKND, 2017
Photos by Dick Schmidt and David Kravetz
CLICK HERE NOW to get in on this great trip, our best event of the year! Just $349/person!
Can't stay the whole weekend? CLICK HERE for Saturday passes or CLICK HERE for Sunday passes! Just $120.
WHO: Flamingoheads of all ages welcome! Children under 12 are free with paid adult. (Trouble-making cousins are $50 extra.) Pets are welcome, as long as they get along well with others and are restrained on leashes while going about the campsite and are properly cleaned up after.
WHEN: Memorial Day Weekend. Friday, May 26 (Park opens at 8 AM) til Monday, May 29 @ Noon. Each day goes from 9 AM to 9 AM and costs $120. See the schedule below. If you're wanting to get there Thursday night, there is plenty of RV and car parking just outside the campsite.
WHERE: Red Bluff Recreation Area on the Sacramento River. We have the entire place to ourselves! Just a 2-hour drive from Sacramento. (Scroll down for directions.)
Thanks to Google Maps, we are able to give you this Bird's Eye View of camp, giving you a better idea of what to expect.
Friday Night will be pretty relaxed, we'll get to know everybody, we'll eat, we'll gather, we'll get our campers, tents and cabins set up, and as the sun goes down, we'll head to the campfire and start to play music.
Dinner meals will be provided Friday and Sunday night by Dos Tacos Catering. A luscious taco bar on Friday night and a delicious pasta bar on Sunday night. Chili cook off is Saturday night, with all the fixins. A pancake breakfast will be prepared each morning.
IMPORTANT: There will be some gluten-free and vegetarian fare, but if you have special dietary needs, please provide for yourself. We are feeding a lot of people, and will not have the capability of providing specialized menus.
Musical Guests: Tim and Myles Thompson are a father/son duo from Nashville who have to be seen to be believed. They will perform Friday night and be a part of the creativity roundtable Saturday morning, talking about the writing process and giving some insight into their lives as performers. Great songwriters, great players and great singers, you will love these guys because they are even better human beings than they are musicians. www.timandmylesthompson.com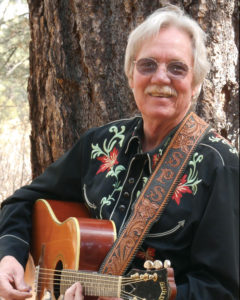 Steve Spurgin is back with us, one of our favorite singer songwriters with new songs, a new book, and tales from life, love and the ever-winding road. He will play on Saturday night and then share his approach to songwriting with us on Sunday morning as part of the writing roundtable. www.spurginmusic.com
New to Woodflock this year is singer/songwriter Michael McNevin, who's heartfelt, reminiscent songs about the people and places in his life will inspire you to hold dear those things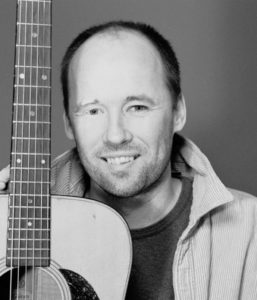 we know are fleeting but so important. He has a great sense of humor when he performs, and will fit in perfectly. He will be available throughout the weekend at our roundtable events, as well as playing his songs around the fire pit. He has video and MP3s at his website to get a taste of what he does. www.michaelmcnevin.com
We'll have our infamous Chili Cook-off at dinner time on Saturday. Bring your best chili recipe. Winners receive prizes and a three-month supply of Beano™. Last year's competition was intense, but wounds have healed, the various parties have made up, and restraining orders have been lifted. It's all good. All the participants chili will be served as dinner that night, with a smorgasbord of condiments, cornbread and such to enhance the meal.
Creativity and Songwriting Workshops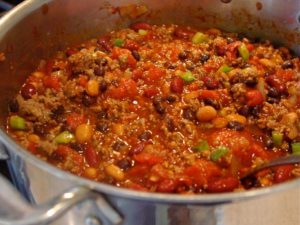 by Antsy and guests (Bring your poetry and music for an in-the-round musical show and tell) The judging of the Campsite Decoration Contest (Winner receives something fun and angry scowls from other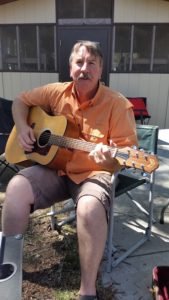 contestants.) Special guests and Antsy and the Troubs will finish out the night, playing your requests.
Every Day: Spontaneous Picking & Singing Circles which Antsy and members of the band are known to join in on. Bring your instruments! Share your songs with us!
Guided Meditation with Hilary Nicholls: A soulful gathering gets things started peacefully every morning around the fire pit. Hilary's husband Bruce Wandmayer accompanies the hour with freestyle dobro. It's a nice way to start the day. You'll wish Hilary and Bruce could wake you up every morning. Visit Hilary's website to learn more about her healing and counseling practice: www.hilarynicholls.com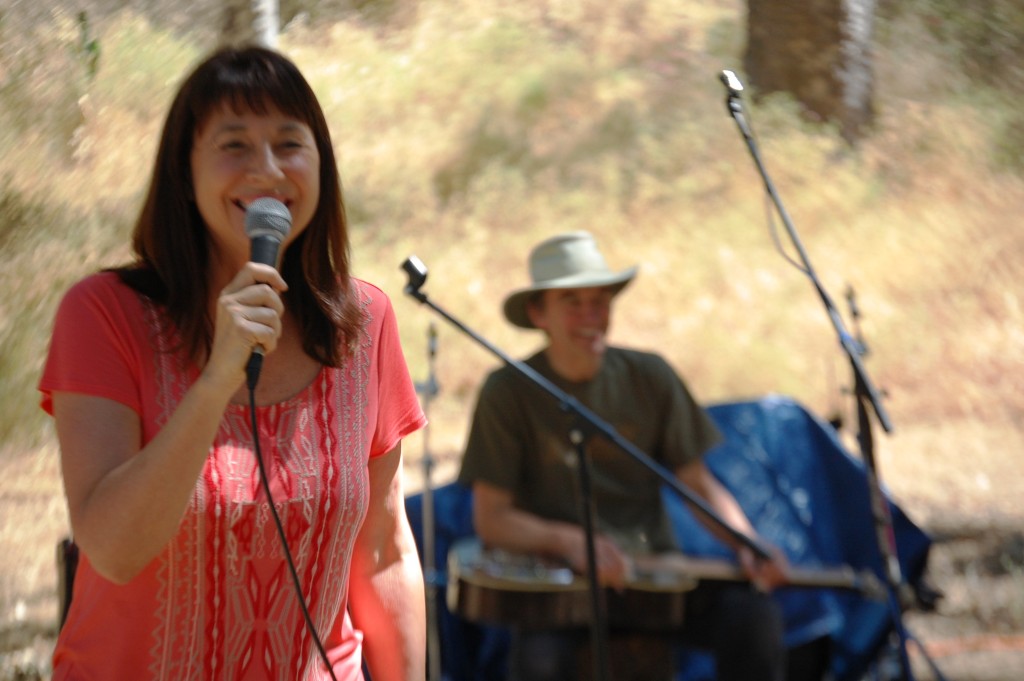 Yoga: Our friends Dave Emery and his wife PJ host morning yoga under the tall evergreens of the campsite, loosening us up and preparing us for the day's events.
WEATHER: The weather will likely be warm with cooler nights. There is plenty of shade for the daytime, but bring a jacket for night time.
HOW MUCH? JUST $349 per person. Children under 12 free with paid adult.
DAY PASSES! Can't get away for the whole weekend? We don't want to leave anyone out. We are offering Day Passes for Saturday and/or Sunday. (A Day Pass lasts 24 hours – from 9AM to 9AM – and costs $120.)
CLICK HERE to get in on it.
A 50% Cancellation fee will be applied if you cancel your reservation 30 days prior to the event.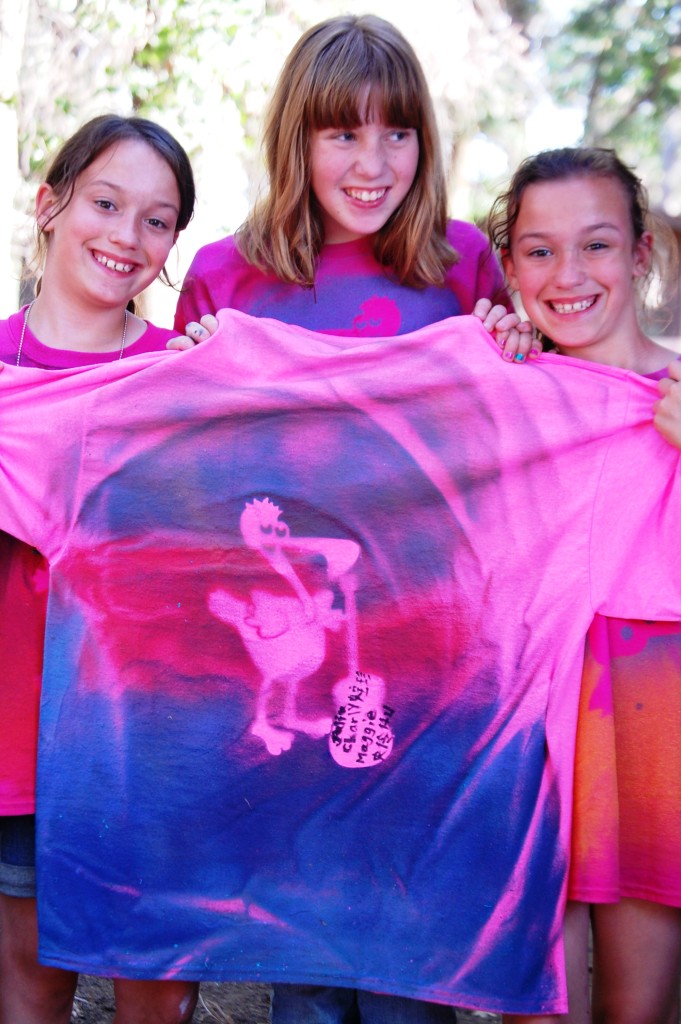 ARTS & CRAFTS: Our friends Katie and Bill will have their now famous Craft Tent with a plethora of fun-filled activities for kids large and small. As always, they have some cool stuff in the works already. We'll find out what they have up their collective sleeves when we get there. Activities each day, practically all day.
CABINS: Cabins are FREE, but they are first come, first serve. We have 9 cabins to choose from. They sleep 4 comfortably, but you can fit a more if you choose.
Whether you're in a tent, an RV, in one of the on-site cabins, or at a nearby hotel, you'll feel like family and you'll be making friends with Flamingoheads from all over the U.S.
There are plenty of tent spaces. There are 9 screened sleeping cabins available (FREE – First come, first serve), but you must bring your own air mattress and bedding. Showers and toilets available for ALL Woodflockers. AND repeat attendees will be happy to know we are providing FOUR FLUSH TOILETS on site!
TRAILS: Hiking and biking trails wind around the perimeter of the campsite. There are also plenty of open areas for games, frisbee, etc.
CLICK HERE NOW to get in on it!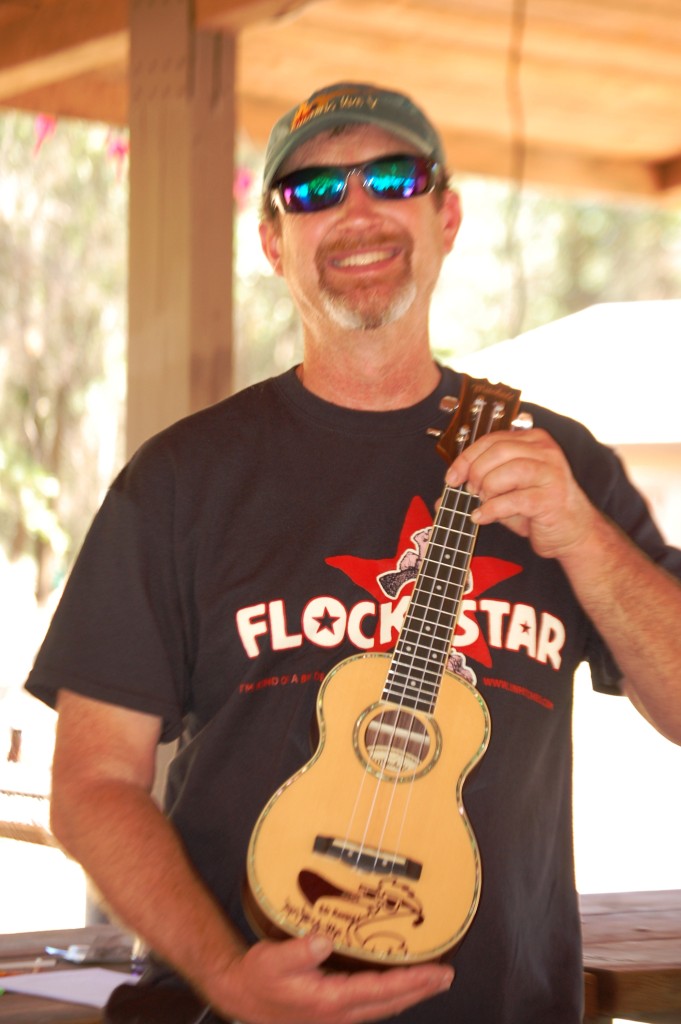 IMPORTANT! FOR INCOMING AIRSTREAM and OTHER RV CAMPERS: Just 100 yards away, there is the US Forest Service Camp Sycamore with water and electric hookups just outside our area with water and electric, but you'll need to reserve a spot ahead of time online. This is a new policy the park requires. It will fill up on Holiday weekends, so don't hesitate. Click HERE to reserve your RV spot with electric and water hook ups just a few minutes walk from your Woodflock cousins. If you have a (quiet) generator and can do without water hook-ups, there are plenty of spots inside our designated area.
Plus there are other full RV hookups available at these nearby private RV parks just minutes away:
Red Bluff RV Park
80 Chestnut Avenue, Red Bluff, CA 96080
(530) 529-2929 or go to: www.redbluffrvpark.com
Durango RV Resort
100 Lake Avenue, Red Bluff, CA 96080
530.527.5300 or 866.770.7001
or: www.durangorvresorts.com/?gclid=CN-bkr3J9Z8CFQkcawodeDvcfQ
NEARBY MOTELS: Don't want to camp, but still want in on all the activities? The 1st three places on this link (below) are on Sale Lane and are closest to the event — only a 5 minute drive. There is plenty of parking just outside the campsite. For hotel links, go to: www.google.com/search?q=red+bluff+motels