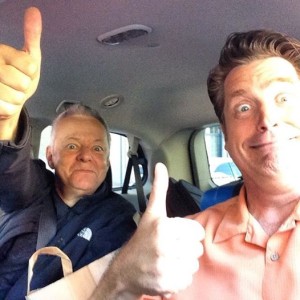 Was it St. Louis? Was it Tommy Emmanuel's audiences? Was it a combination of the two that made these two nights so amazing? Wow!
After an awesome two nights in St. Louis, Tommy Emmanuel and I are on the road to Indianapolis this afternoon for our show in the Egyptian Room at the Old National Centre.  On last check there were still a few seats available for tonight's show, but they could go fast!
We hope to see our friends in Indianapolis tonight!
I also want to remind you that you can be a part of my new CD production by participating in the FLOCKSTAR Promo. You can also get my BRAND NEW LIVE DVD or get your FLOYD ON –  a FLASH Drive full of new material and unreleased material including the new fan favorite "Can't Fix Stupid." Click on the boxes below to order get your FLOYD On or nab a DVD or to participate as a FLOCKSTAR in my best promotion yet!