(Editor's Note: As Antsy McClain has become more popular around the United States, and even in Europe, covers of his music are popping up on CDs, YouTube and Facebook.  During the month of June we will feature videos with Antsy McClain music in them. Some are well done, some not so much…but YOU can be the judge. We will post them here.)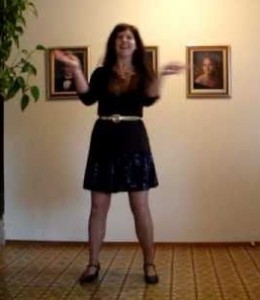 Today we have a change of pace as we feature Benicia, CA Line Dance instructor Susan Amacker, who has created Line Dances for a few Antsy McClain songs. Today's video features her Line Dance instructions for the Trailer Park Troubadours 1990s hit song "Skinny Women Ain't Hip". Get dancing folks!
Antsy now expects everyone to get up and line dance the next time he plays this song at a show. HA!