(Editor's Note: As Antsy McClain has become more popular around the United States, and even in Europe, covers of his music are popping up on CDs, YouTube and Facebook.  During the month of June we will feature videos with Antsy McClain music in them. Some are well done, some not so much…but YOU can be the judge. We will post them here.)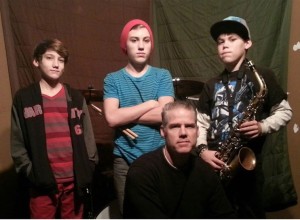 For the first cover, we feature Georgia band Strike4, led by former US Navy Supply Corps Officer (and Flamingohead) Ron Kaes and joined by some of his children.  The band actually does a few covers, some of which will appear later this month.
Enjoy the Ride with Strike4!