(Editor's Note: As Antsy McClain has become more popular around the United States, and even in Europe, covers of his music are popping up on CDs, YouTube and Facebook.  During the month of June we will feature videos with Antsy McClain music in them. Some are well done, some not so much…but YOU can be the judge. We will post them here.)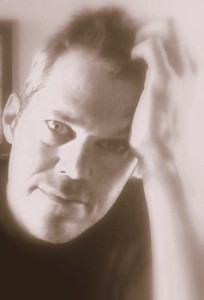 Today we are featuring Jeff Gallagher, a true Antsy McClain fan and a musician by his own right.  Jeff has actually accompanied Antsy as a Trailer Park Troubadour band member in some shows in California.  Born and bred in Kentucky, Jeff has traveled the world and currently resides in Escondido, CA where he is a music engineer.  Jeff is also an accomplished photographer.
Jeff does a good job on one of Antsy's most popular songs, "Falling in Love in America" in this cover version.  He has also done other Antsy songs which will be included later this month.