It has been almost 9 years since Antsy McClain performed at the Great American Music Hall in San Francisco.  In that performance in 2007, Antsy and the Troubs put on an amazing show with a full horn section, backing vocalists, lots of song and dance and some amazing music.
It was at this time that the acclaimed Trailercana album was being played all over the country and was in the Americana Music Top 10 albums.
Jump to 2016 and Antsy has a new CD out that is also getting airplay around the country.  Entitled Somewhere Past These Gravel Roads, the CD is doing real well and is receiving wonderful reviews from friends old and new. You will hear many selections from this CD during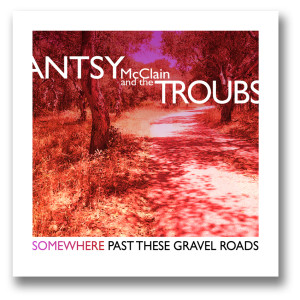 his upcoming show. Click HERE to order your digital copy or get a CD sent to you in a matter of days.
Antsy will return to the GAMH on Sunday, January 24 and will also have a couple of Troubs band mates with him for the show. Nell Robinson and the Jim Nunally Band will also be performing that night. Nell has been called "a modern-day Patsy Cline" and some call her one of the "freshest voices in roots music," and have compared her to early Emmylou Harris, Dolly Parton, and Hazel Dickens. You can GET YOUR ADVANCE TICKETS HERE.