Just announced today – the BRAND SPANKING NEW "Floyd Flash Drive"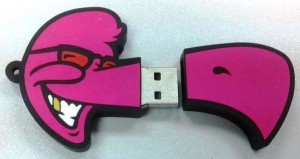 While Antsy has been relaxing in Europe, the gang at Pine View Heights Manufacturing has been hard at work getting the brand new Floyd Flash Drive ready for his upcoming tour with world renown guitarist Tommy Emmanuel (which kicks of on June 12 in St. Louis, MO). You can now order yours HERE for only $30 and it will ship right away.
The Floyd Flash Drive is loaded with Antsy McClain's music and more and includes the new hit "Can't Fix Stupid" which has become a fan favorite in recent shows.  See below for details.