Join Antsy McClain at Atlanta's Red Light Cafe for some great fun, great food and great music.  Antsy will be playing some of his old favorites as well as some songs from his upcoming new album.  You don't want to miss it! Get your tickets HERE.
As a special bonus, Antsy is printing up 50 copies of the poster below all signed and numbered. He will have some in Atlanta, but you can also purchase them HERE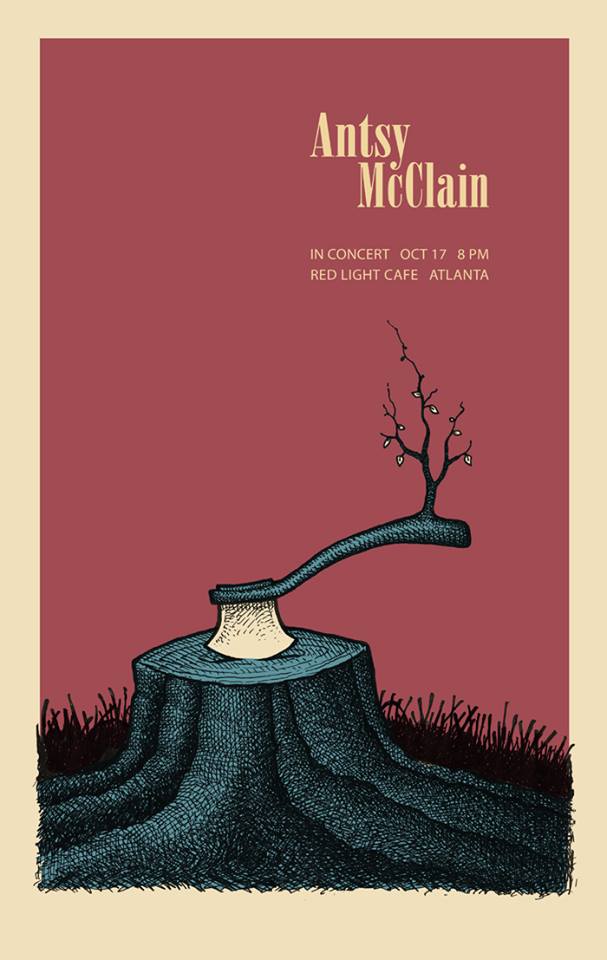 As most of you know by now, Antsy is also working on a new CD and is still offering the Flamingohead family and friends a chance to participate in this production. You can participate in the FLOCKSTAR Promo by clicking the FLOCKSTAR link below. And check out Antsy's NEW LIVE DVD. And you can get the FLOYD FLASH DRIVE full of some fun new studio material and some unreleased versions of his older songs. Just click on the boxes below to order.