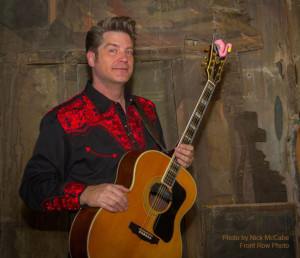 Scroll down for recent videos.
Short Bio:
Antsy McClain brings his unique blend of music and "humor with heart" to the stage, combining his original songs with a hilarious slide show, including Antsy's own life observations, social commentary and imaginary sponsors from his home town trailer park of Pine View Heights. As a master storyteller with the likes of PBS, NPR and TEDTalks under his belt, Antsy includes humorous and serious songs in his shows. Songs such as "One Less Trailer Here in Pine View Heights," My Baby Whistles When She Walks," and "The Junk Drawer of Your Heart," are keenly humorous observations about love and loss, while his more serious songs, like "Field Trip," "I'm Everyone," or "Falling in Love in America," are more akin to personal journal entries written in the act of living. It's this tightrope walk between humor and heart that makes Antsy McClain a true original.
Antsy McClain's newest album (his 18th), "Somewhere Past These Gravel Roads," is a collection of songs inspired by Antsy's roots in 1970's and '80's guitar rock, and chronicles a period of great change in the artists' life. It takes the listener on a journey that touches upon life's darker edges but ends with the happiness of new-found love and the soul-stretching exuberance of self discovery.
Antsy McClain is one of those rare performers who can have you laughing hysterically and shedding a tear – often within the same song. In the last few years, McClain has been playing a lot of solo acoustic shows, but still plays with his band, The Trailer Park Troubadours, who bring their masterful touch to his live shows. Whether alone with his guitar, or with a group of other musicians, Antsy McClain creates an unforgettable night of music, theater and storytelling. Others have called him "a national treasure" (Modesto Bee), and "a creative force whose roots lie in songwriters like John Prine, Kris Kristofferson and Guy Clark" (Houston Chronicle), and "a happier, funnier Bob Dylan." (his Uncle Fred). Whoever you think his influences might be, you will likely think of him as a friend after attending one of his concerts, due to his casual, approachable presentation and the relatable nature of his songs.
S
Longer Bio:
Singer, songwriter, humorist and small town philosopher Antsy McClain writes what he knows: The good life.
Staging his live shows from a small, fictitious trailer park called Pine View Heights (patterned after his own childhood surroundings and experiences), McClain is free from an over-abundance of material things and appreciates time with family and friends.
Sharing his mantra of "Enjoy The Ride," McClain has won friendship and collaboration with some of the most talented musicians in the world. With such a wide circle of mentors like Waylon Jennings, Tommy Smothers, guitar legend Tommy Emmanuel and cowboy poet Baxter Black, it's no wonder McClain marches to the beat of a different drum. And his influences don't stop there. His live shows touch upon Country, Rockabilly, Jazz, Swing, and a number of Pop culture references.
McClain's poetry, heart-felt ballads and humorous tales have garnered praise from such artists as Guy Clark, Willie Nelson, Lindsay Buckingham, and David Wilcox, to name a few.
After a Nashville record deal proved unfruitful in 1999, McClain took the reins himself and blazed one of the industries first fiercely independent campaigns, producing some of Americana's most innovative projects, and cleverly relying on fan involvement (They call themselves Flamingoheads) to finance each album, and help promote live shows and events.
Before music found him, Antsy was an award-winning illustrator and designer for book and magazine publishers. As the DIY movement took hold, McClain was one of the first artists of note to not only record, mix and produce his own albums, but to serve as art director and designer for everything involving his music career; from CD package design to website design to merchandise. The band's t-shirts are looked at as one-of-a-kind boutique item originals, often signed and numbered when sold.
When accused of being a control freak, McClain flashes a guilty look, but dissuades the dig by saying, "I've always just tried to save myself money. I was a self employed guy with five kids. We had an agreement that my wife was to be home while they were young, and it worked out great. But I didn't have a thousand dollars to pay somebody for a logo. If I was going to have one, I'd have to do it."
Calling himself "a life enthusiast," Antsy McClain is eager to see what's around every corner, and watches the horizon intently for each new change that takes place.
"My life is my art," explains Antsy, "I am painting my life one day at a time, one brush stroke at a time. As I spend time with my friends and loved ones, or as I go on the road toward new places to make new friends, as I write a new song, as I draw or paint something for people to look at and enjoy… This is my life, and I'm grateful to have the opportunity to share it with music, with words and with pictures."
McClain looks out the window as a car whirs past, "I am enjoying the ride."

Videos of Antsy McClain for your viewing pleasure.