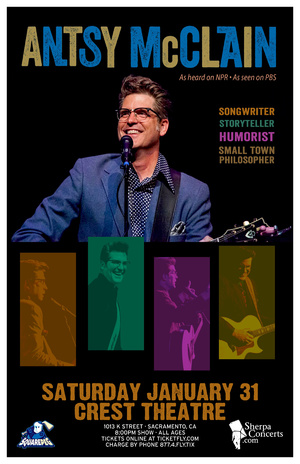 Antsy McClain kicks off his PBS specials with a great show TOMORROW NIGHT at the Crest Theatre in Sacramento, CA.
This promises to be an amazing show and Antsy will be the great entertainer that he always is.
Joining Antsy tomorrow will be young Australian singer/songwriter Daniel Champagne. Regarded as a leading light in acoustic music, with a firm reputation for making festivals buzz, Daniel has recently signed to US booking agency Fleming Artists and relocated to North America where he continues his exciting career as an international touring and recording artist.
This promises to be a great show, so get your tickets today. Prices go up at the door!!