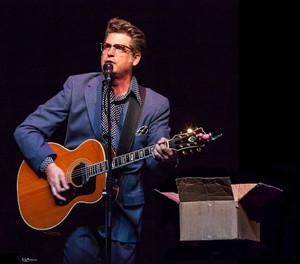 Hi GA, NC and SC friends,
Antsy and the band will be playing as part of the Rabun County Music Festival in Rabun Gap, GA. Sunday, July 17th, 4 PM to 6 PM.   (706) 746-7467
Rabun Gap is a beautiful area nestled near Black Rock Mountain State Park, just South of Asheville, NC, West of Greenville, SC and Northeast of Atlanta a few hours.
The Rabun County Music Festival concerts are performed in the beautiful 600-seat Rearden Theater of the Rabun Gap-Nacoochee School. RGNS is a private college preparatory school nestled in 1,400 acres of northeast Georgia. It provides a boarding and day school student educational experience of the highest quality. Handicapped parking is available, as well as a shuttle bus from parking areas to the concert hall. Handicapped seating is also available.
Directions
Rabun Gap-Nacoochee School is 7 miles north of Clayton on US 441/23. The campus is on a hill on the west side of the highway. The address is 339 Nacoochee Dr., Rabun Gap, Georgia 30568.
Antsy will be bringing Chris "Spoons" Long on Drums, Blake Branch on bass and his son Grant on electric guitar. He'll be packing his trusty Guild acoustic guitar and a brand new slide show, all polished up and ready to roll.
It will be loads of fun in a beautiful place.
And a reminder about the August and September Nashville Field Trips! There is still some space available.  Check out the details HERE.
Antsy will host two Field Trips in Nashville: The first on August 26-28 and the second in late September. Cost of attending is $379.25 and includes transportation around Nashville and 3 meals. Hotel and transportation to Nashville is not included. Space is very limited. If you are interested in attending, please click on the image to the left and you will be taken to a form to fill out to attend.