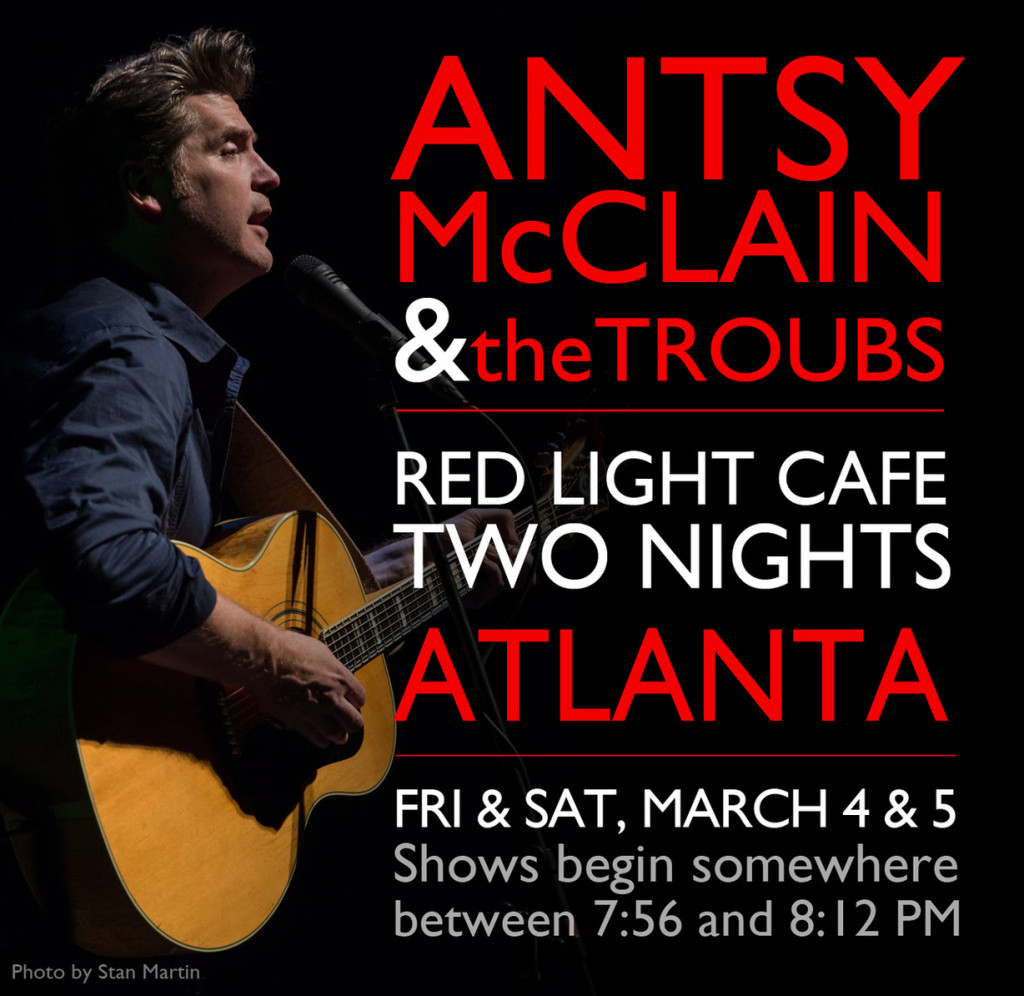 Antsy is headed to Atlanta this weekend!  He and the Troubs will perform TWO big nights at the Red Light Cafe.  Click on the image above to get Tickets.
New Tour Dates – coming to North Carolina, Virginia and Florida in March!
Come on out and see us! Click HERE for details.
Red Light Café, Atlanta, GA

Red Light Café, Atlanta, GA

The Strand at 38 Main, Waynesville, NC – With Jacob Johnson

Theatre at Washington VA, Washington, VA – With Jacob Johnson

The Who House, Johns Creek, FL

South Tampa House Concerts, Tampa, FL

Christine Abro, St Petersburg, FL

Lunazoot South, Tampa, FL US

Forest Songs, St Petersuburg, FL

Listening Room Festival, St Petersuburg, FL

The Big Room @ The Sierra Nevada Brewing Company, Chico, CA

Woodflock, Red Bluff, CA

Chez ValerieSaint Louis Park, MN